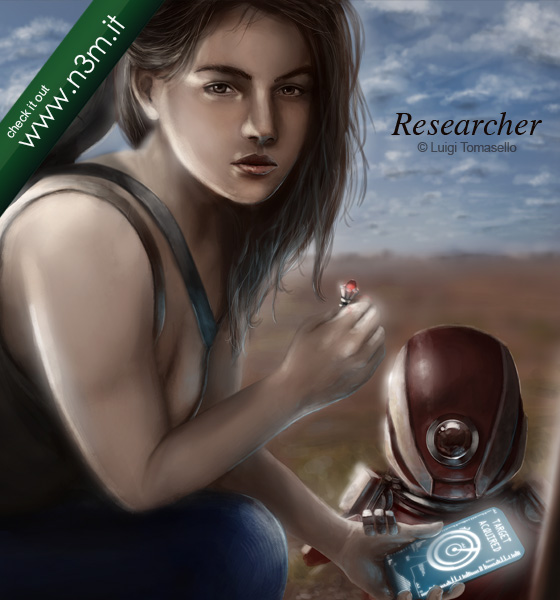 I published my latest illustration sci-fi, first time that I painted a little robot.
I studied lights, position, materials, faces, hands, mechanics and every thing to improve and paint something that could give me a step forward!
Many hours of painting.
Hope this piece bring me some luck and that you enjoy.
Thank you